Tasse Coffee Coffee Education Center
media reports
Through interviews with different media, we hope to share our philosophy of establishing Tasse Coffee Education Center.
In Magazine
coffee education
Thank you U Magazine for visiting us. In addition to coffee teaching, Tasse Coffee has also set up a coffee volunteer team to organize coffee activities to serve welfare organizations in need.We welcome more friends to join our volunteer team and contribute to the society through coffee.
NG LOK WANG LAWRENCE NG NOHONG
Tasse Coffee Coffee Experience
Thank you Olympic fencer Wu Nuohong, for participating in our hand-brewed coffee and pulling experience, a very easy-going, cheerful young man, working hard to learn unfamiliar coffee knowledge and skills, quickly remembering the hand-punching method in a short time, personally brewing coffee for everyone to taste and trying to pull the heart 🤍 shape for the first time in my life I hope you enjoy this experience, and look forward to 😆 your future challenge when you enter the pit 🤓
Filming
HK01 Community Topics
The founder of the coffee education center trained more than 1,000 students, including the disabled
In recent years, with the rise of local coffee culture, many office workers regard coffee as a necessity of life, and more and more related courses are offered in the market.About ten years ago, Candice went to Australia for a working holiday and worked in a local coffee shop. Since then, he has been fascinated by coffee culture, obtained various professional qualifications and became an assessor. Various coffee courses are covered from introductory classes to international exams. Her past educational experience inspired her to transform her company into a social enterprise and teach more local people who are interested in coffee to enter the industry.
Thunder 881 Commercial Radio
Coffee Mentor Candice | Who resonates 01.03.2022
Thanks to Commercial Radio 881903 for inviting Tasse Coffee to the "Who Resonates" program to share our story. "Song teasers resonate with you":

1) Stubborn Mayday
2)Have It All Jason Marz
3) If the world turns out not as you expected Fang Haowen
4) Magic Road Mirror Jer
5) Be sure to believe in yourself Guangzhong Lu
6) The original intention of time Zhou Guoxian x ToNick
7)Better Tyson Yoshi
8) See you next year One Promise
TVB USA Official
Program "Weekend Gathering"
Weekend Gathering is a program that walks into the cultural and creative area loved by young people and feels the slow life of the weekend.The production team hopes to discover the little fortunes in life through their own hand-made works.
Tasse Coffee Candice, as a coffee mentor this time, let the hosts try to be a one-day barista trainee to understand the hardships and joys of coffee work.
commercial radio 903
Program "Hello"
Thanks again to Zhu Xun for inviting us to share our coffee promotion ideas and entrepreneurial experience on the 903 program "Hello"

The 903 radio program has been heard carefully, and I have never thought that I can open a microphone as a guest for a day, and I am talking about my experience in this coffee journey. Realization, the original intention will never change

Play time:
5/8/2021 (Thursday) 1400-1500
6/8/2021 (Friday) 1400-1500
Live TV
[Self-improvement in the epidemic situation] The epidemic city starts a class to promote coffee aesthetics ☕ Start a business with twists and turns and never forget the original intention ❤️
"A cup of coffee can be very professional." In recent years, Hong Kong people have begun to pursue the taste of life, and the pursuit of specialty coffee is getting higher and higher.Coffee is no longer a spiritual drink to wake up a sleepy morning, but a kind of leisure time to kill time and taste the fine products of life. Simply put, it is a kind of pursuit of taste in life.The guests in this episode of "Self-improvement in an Epidemic Situation" set up shop against the market, and regularly hold courses on latte art or hand-brewed coffee.The founder Candice opened a store under the epidemic. Although it was difficult, he always reminded himself "Why we started?".Life may not be as expected, but the original intention is never forgotten.
Economic Daily
[Business in the Epidemic City] The main coffee shop is a two-person coffee class, emphasizing private space, and it is very popular under the epidemic
Tasse Coffee Tasse Coffee was founded in October last year. This upstairs shop in the Kwai Fong Industrial and Commercial Building has two businesses. The founder, Candice Ng, said: "One is its own coffee products. Our coffee beans are imported from Taiwan. And roasted locally, the main products are ear bags, coffee beans, cold brew coffee, etc. At the same time, we will also represent overseas coffee beans and popular coffee brewing tools, such as hand-brewed coffee pots, coffee filters and grinders. Wait.During the outbreak of the epidemic, most citizens had to work from home, and many people began to try to brew their own coffee. We launched some entry-level hand-brewed coffee pots and other tools, which cost about 100 to 300 yuan, which are very popular.On the other hand, the company's business will be coffee classes, such as hand-brewed coffee classes, latte art classes, and so on.The biggest difference between us and other coffee classes is that we only do private classes with a small number of people, teaching about one or two students at a time. "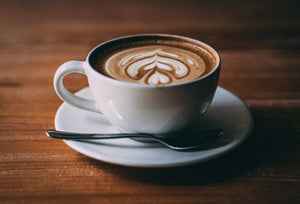 Tasse Coffee Coffee Education Center
Business community teaching cooperation
Any questions, welcome to WhatsApp us on 7072 2865
contact us